The EdScreening Advisory Committee is made up of some of Australia's most qualified educational experts. Indeed, the team boasts some of the world's leading experts in the fields of giftedness, twice-exceptionality, the Autism Spectrum, learning disorders and many other areas and disorders that impact learning.
With the help of these experts, we have created a forum through which we can better unite the world's leading researchers and academics. Together, we strive to improve the well-being and educational outcomes of neurodiverse children impacted by a broad range of learning differences.
Each member of the committee is completely dedicated to giving educators and caregivers the information, support, and solutions that can help children of all educational backgrounds thrive.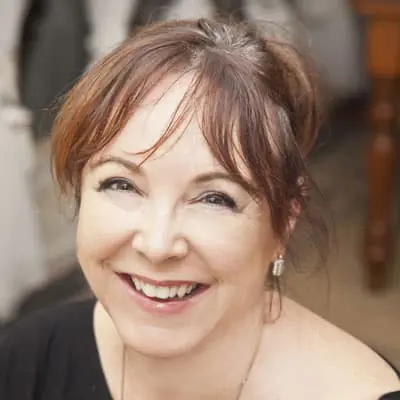 Dr Geraldine Townend PhD
Chair of the Advisory Committee
Gifted Education Research, Resource and Information Centre
University of New South Wales, Australia
Dr Geraldine Townend is a published academic with expertise in the field of gifted education, twice exceptionality, and learning needs. Geraldine is a researcher and lecturer at the University of New South Wales (Gifted Education Research and Resource Information Centre) in the areas of gifted education, gifted learners with disability (also known as twice-exceptional students), and special learning needs. Her research interests focus on supporting students to develop their potential in education, which includes the development of positive academic self-concept.
In addition to being an academic, Geraldine conducts professional development for schools in the identification of, and support for, high-potential, gifted, and underachieving students. She also provides advice for educators, parents and families, and works closely with State, National and International Associations such as Autism Australia and The World Council for Gifted and talented Children. Geraldine provides policy advice for governments and has featured on national television and radio discussing the importance of supporting students to develop their potential at school.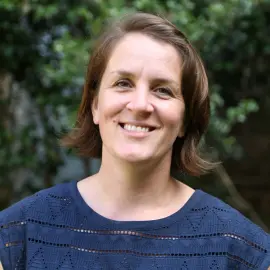 Dr Sally Baker PhD
Senior Lecturer, TESOL and Literacies Specialist
University of New South Wales School of Education, Australia
Senior Research Fellow, Gonski Institute for Education
Dr Sally Baker is a Senior Lecturer of Language and Literacies in the School of Education. She is the Education focal point in the Forced Migration Research Network (FMRN@UNSW) and is the Chair of the Refugee Education Special Interest Group.
Sally's research explores issues of equity in higher education, with her research and advocacy interests including refugee education higher education equity and language policy, the educational experiences of students from culturally and linguistically diverse migrant and refugee (CALDMR) backgrounds, academic language and literacies (ALL), transitions, methodological + ethical issues with research in 'fragile contexts', and qualitative longitudinal research.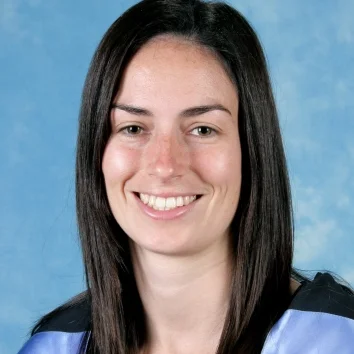 Kate Caldecott-Davis
Child & Adolescent Psychologist and Psychology Board of Australia-Accredited Supervisor
Gifted Education Research, Resource and Information Centre, University of New South Wales, Australia
Kate is a child and adolescent psychologist with experience across NSW Department of Education, Catholic and Independent school systems, early childhood, and private practice settings. In addition to her qualifications and experience as a child psychologist, Kate is an accredited teacher with the NSW Education Standards Authority and is certified in the International Baccalaureate (IB) Primary Years Program.
Kate has extensive experience and interest in assessment, diagnosis, and support for children with specific and complex, learning, and developmental needs. She is a highly sought-after clinician, who combines her skills in assessing and identifying student's specific needs, with educational advocacy and practical recommendations for school-based strategies.
In addition to her psychometric skills in clinical settings, Kate provides professional learning workshops to teachers, psychologists, and parents in the areas of gifted education, psychological assessment, learning and developmental disorders, and mental health. She is an academic presenter of the Mini-COGE at GERRIC, University of New South Wales.
Kate has published papers in the areas of gifted education, childhood anxiety, and teacher wellbeing, and is currently completing her PhD in Educational Psychology at the University of New South Wales.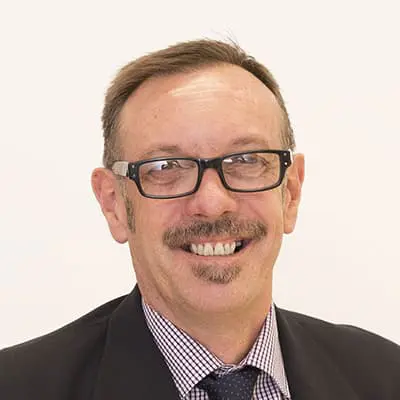 Dr Trevor Clark PhD
National Director, Aspect Research Centre for Autism Practice, Autism Spectrum Australia (Aspect)
Adjunct Associate Professor, Griffith Institute for Educational Research Griffith University
Trevor is a researcher with a comprehensive experience and knowledge of educational programs, service provision and research related to the field of autism; his experience and knowledge is the result of 35 years in the field in New Zealand, England and Australia.
He is currently the National Director, Aspect Research Centre for Autism Practice (ARCAP), which is the research arm of Autism Spectrum Australia (Aspect), Australia's largest national provider of services for Autistic people.
Trevor is a former recipient of the international Hollingsworth Award (Excellence in the Psychology & Education of Gifted students) for his doctoral thesis in 2001(UNSW), which involved the trial of a differentiated educational curriculum for school-aged students on the autism spectrum who present with twice-exceptional (2e) savant skills. He presents nationally and internationally on ARCAP's translational research that is directed towards improving outcomes for autistic people, and on 'skills' and autism. Major publications include (i) Exploring Giftedness and Autism – A study of a differentiated program for autistic savants. London. Routledge (2016), (ii) co-authored Gifted Students with disability: twice-exceptional learners in Exploring Gifted Education. Australian & New Zealand Perspectives, London. Routledge (2018) and (ii) the chapter, A Curriculum to Support Students with Autism and Special Talents and Abilities, in The SAGE Handbook of Autism and Education, SAGE (2019).
Trevor is an Executive Committee Member of the Australasian Society for Autism Research (ASfAR) and was the past President (2015-2016).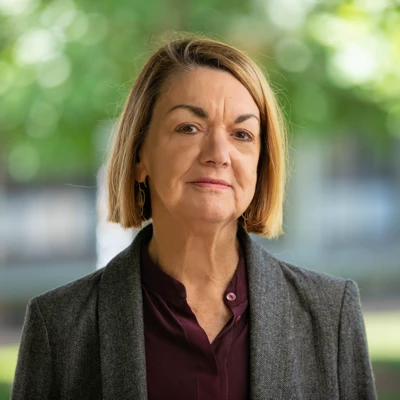 Rhonda Filmer
SPELD NSW Chair - BA GradDipEd, COGE M. EdAdmin (UNSW)
Adjunct Associate Professor, Griffith Institute for Educational Research Griffith University
As Chair of SPELD NSW, Rhonda is a Gifted Education Consultant, Teacher, the Principal Consultant at Twice Exceptional Educational Consultancy, and an experienced executive function coach to support students with ADHD.
"It is patently clear from science that by ensuring that all students have access to a quality education and are as literate as we can make them then employment, productivity, mental health, self-esteem and well-being are all positively impacted. This is my vision for all students." Rhonda Filmer Chair SPELD NSW
Rhonda is an advocate for the early identification of students' learning profiles and for the reform of Initial Teacher Education so that teachers better understand the developmental needs of students and how to differentiate programs to teach for those differences.
Rhonda aims to more effectively address individual differences in the learning profiles and needs of students at the individual child, family, class and school levels. Rhonda has addressed many conferences and seminars for both teachers and parents, published for the NSWAGTC The Gifted Challenge: Challenging the Gifted (2009), AAEGT in Dual Exceptionality (2011), for SPELD NSW, regularly for the Australian Council for Educational Leaders during 2014 – 2016 and she is currently writing a book on 2e children for classroom teachers.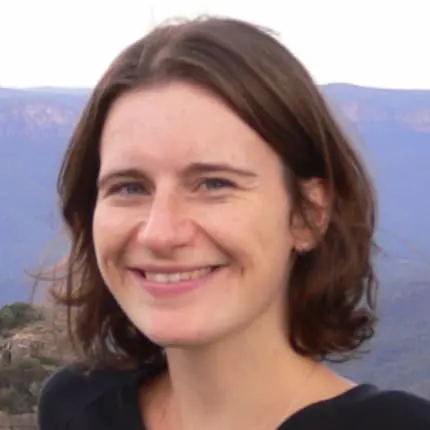 Marie McGregor
Gifted Education Research, Resource and Information Centre, University of New South Wales, Australia
Marie is an educator with experience in the United Kingdom, Italy, Spain, the United States and Australia. She has over 20 years expertise in K – 12 education and now teaches at tertiary level in Gifted Education and Educational Psychology. In addition, Marie provides professional development courses to teachers that focusses on the identification of, and education of high potential and gifted students, including twice-exceptional and underachieving gifted students. Marie has also written and created curriculum for digital-based games. Marie is a member of the World Council for Gifted Education and the European Council for High Ability.
Marie's research interests lie in educational psychology – in particular, student motivation, engagement and psychological well-being. She is particularly interested in how educators can harness student differences, interests and curiosities into the classroom to adopt a talent development perspective in education. An approach in which students play an active role in their own growth, learning and development.
Dr Raquel Pardo de Santayana PhD
Adjunct Scholar, Specialist Education Research, University of New South Wales, Australia
Raquel Pardo de Santayana Sanz (PhD, MEd (Hons), BEd (Hons)) is a published academic in the field of gifted education, with expertise in twice-exceptionality and socialemotional development of gifted students. Her doctoral studies were completed at Complutense University of Madrid.
Raquel is a former school educator, school principal, and a lecturer at the University of Cantabria (Spain). Overseas collaborations with, for example, Carolyn Yewchuk (Canada), Linda Silverman (USA), and as an adjunct academic with GERRIC, UNSW, have honed her global expertise within the field. She has also led major projects to introduce Project Based Learning in the Spanish education system.
For some years, Raquel has been training teachers. As a lecturer on emotional coaching for gifted children, Raquel has written several articles in research journals in Spanish and English. Raquel is currently a member of the Scientific Committee of the International Virtual Summit on Intelligence and Talent (CIVIT 2021) and collaborates with the UNSW in Sydney as Adjunct Lecturer and with the Rey Juan Carlos University as an external collaborator. She is also collaborating in the scientific committee of the journal Third Factor in Spanish and currently teaches courses on emotional coaching for families of students with high ability.